After a long two years of few 'in real life' meetings, the Arlingclose team were keen to get in front of clients and non-clients alike, at CIPFA's annual conference, Public Finance Live 2022. Held in Liverpool, we were also welcoming of the breeze from the Mersey on our walks to and from the ACC Conference Centre, while taking in the sights. The city boasts a great range of infrastructure, from beautiful municipal buildings to modern architecture, all watched over by the all-seeing Liver Bird.
Of course, the Beatles are everywhere, from the Cavern Club to the huge yellow submarine of tin in the atrium of the hotel where we hosted our client event. You can also have your picture taken with the Fab Four..!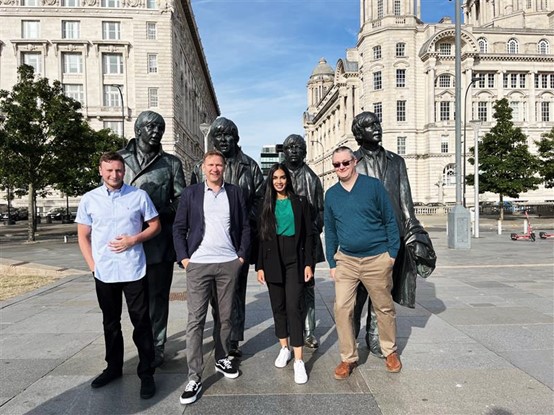 On our first night, we hosted a dinner for clients which was a wonderful opportunity to catch up over some good food and wine, although the DJ'ing duties by colleagues David Blake and Perry Marshom were slightly hit and miss!
The next morning we walked across the busy waterfront to the ACC, and witnessed first hand the great regeneration in the area, which was buzzing with cruise ship visitors, graduation events, leisure activities and families on day trips enjoying fish and chips, ice cream and waffles in the sunshine.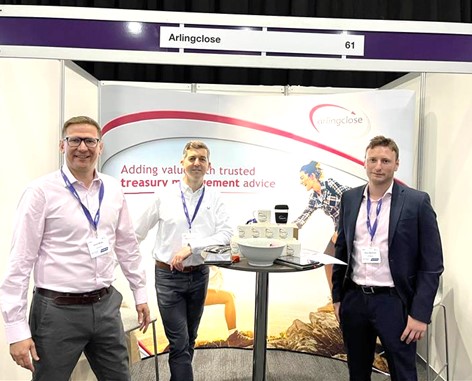 The conference itself gave us a great opportunity to catch up with clients, and extend conversations beyond work and treasury management, talking with clients about powerlifting, marathon running in Sierra Leone and long-awaited holidays to Disneyland.
Of course, we did talk business too. We had some interesting conversations on asset sales, debt reduction, debt refinancing, MRP (of course), funding requirements, business loans, interest rates and ESG investing. It was also great to hear feedback from our clients on the services we provide, especially how the frequent engagement and personalised service we pride ourselves on is appreciated and adds value.
While delegates attended the sessions, we had a great opportunity to catch up with the latest ideas and developments from other service providers including brokers and fund managers.
Post conference drinks on day one, hosted by Grant Thornton, were extremely popular, we popped in before heading to the Albert Dock for a few quiet G&Ts in the sun. This was followed by a wonderful team dinner at the trendy Lerpwl, with each dish introduced with detail and enthusiasm. We then headed into Concert Square, for a lively round of drinks with a late-night party crowd.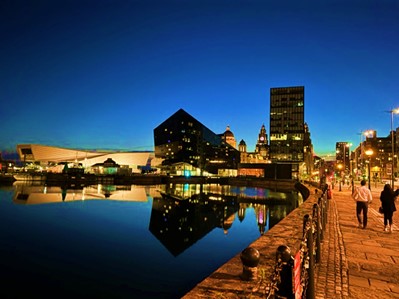 Overall, it was a great conference, which was very well organised by CIPFA and even the inevitable rail cancellations and delays couldn't take the gloss off an enjoyable and productive event!
Our next stop will be the Room151 LATIF event on 13th September at 200 Aldersgate in London where David Green will be speaking, and David Blake and Mark Swallow will be on the exhibition stand.
Related Insights
Arlingclose advises on LOBO refinancing for Braintree District Council
Minimum Revenue Provision on Capital Loans