Thu 17 Sep 2020
10:00 - 10:30
GoToMeeting
To access the webcast please register by emailing workshops@arlingclose.com
Arlingclose is pleased to invite you to this week's regular Thursday webcast, #TrendingTreasury.
This week we are joined by Royal London to discuss duration risk in our webcast "Longer or Lower?".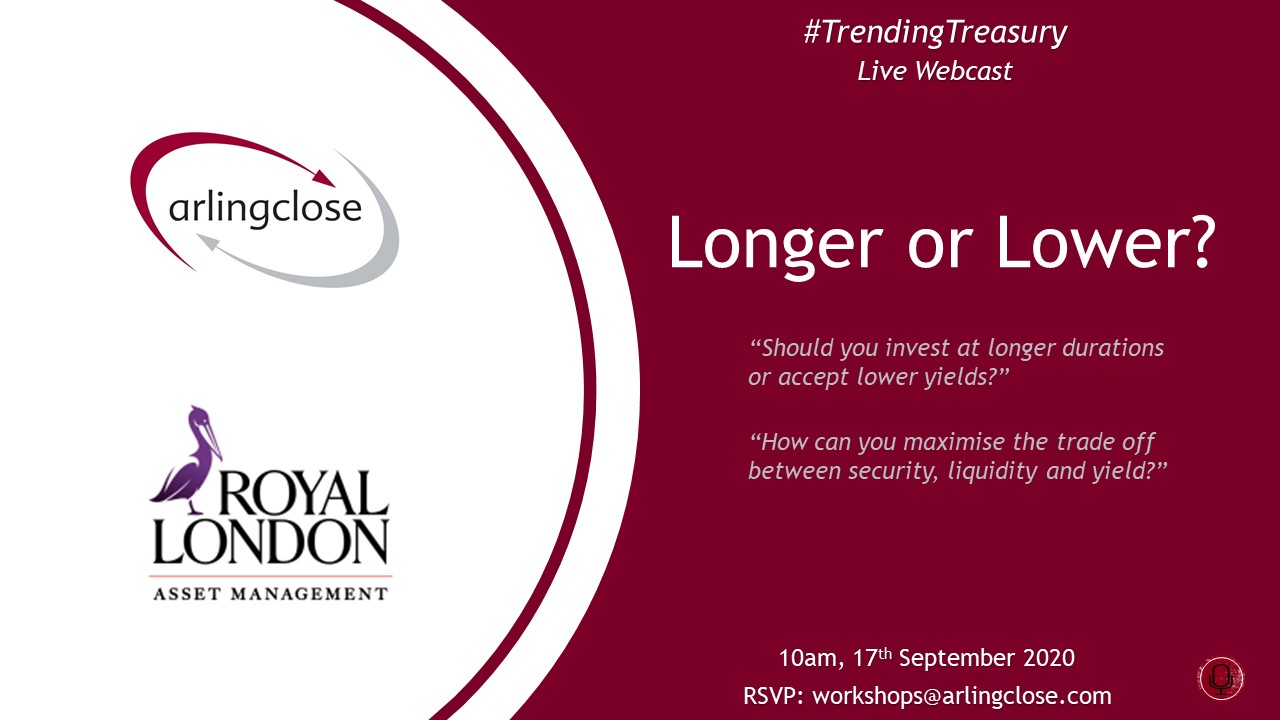 This edition will last approximately 30 minutes, and there will be time for questions at the end.

To access the webcast please register by emailing workshops@arlingclose.com

If you've been a regular listener to the series, and would like to automatically sign up each week, please put "webcast subscription" as the title of your email.

If you've already signed up for the whole series, then there's no need to do anything, you'll be automatically registered each week.

We Want You! (to ask some questions)

These webcasts are designed to benefit you, our clients. So we encourage you to submit questions, either before the day using the email address above or during the webcast using the chat software provided. We're also eager to hear what subjects you'd like us to cover in the future, or any other general feedback you may have about the series.

These webcasts will now be a regular event every Thursday at 10am, so make a note in your diary to grab a coffee, and spend around 30 minutes listening to our informal, but informative, webcasts.